Fabrizio Miazzetto, partner at BAYLOS, has participated in the recently published International Comparative Legal Guide - Patents 2019.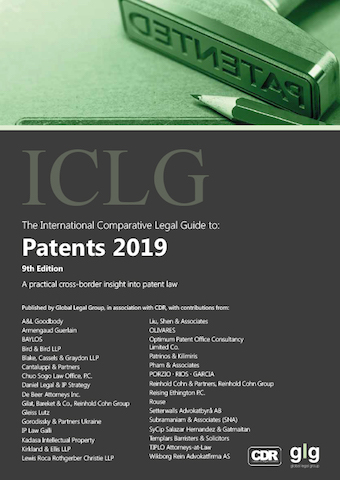 Fabrizio authors the chapter that analyses to the particularities of the patent system in Spain, in the section of the Guide that compiles contributions related to 31 jurisdictions. This part of the Guide has been elaborated by lawyers pertaining to important IP-specialized firms.
Both the Guide and Fabrizio's chapter are freely accessible.