In its recent judgment of June 6 in Case C-223/18 P - Deichmann v EUIPO the Court of Justice of the EU had the opportunity to clarify certain practical aspects related to the definition of the scope of protection of a trademark in function of its graphical representation on the registry.
The facts underlying the aforementioned decision are, in essence, the following. In November 2002 Munich S.L. (Munich) registered, as a figurative mark, the community trademark (EU trademark under its current denomination) reproduced below: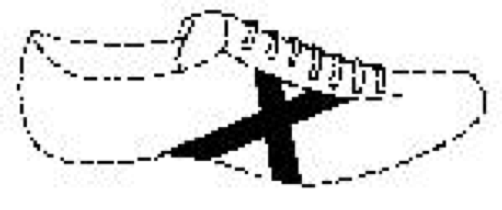 In 2010, and based on the aforementioned registration, Munich filed an infringement action against the German company Deichmann SE (Deichmann), who defended itself by filing the corresponding revocation action for lack of use before the European Office.
The former OHIM, current EUIPO, sided with Deichmann and concluded that the questioned mark had not been used in a real and effective manner. The decision was nevertheless overturned in appeal, confirming the General Court (TG) the opinion of the BoA.
Deichman appealed on cassation putting forward the existence of several errors in the decision of the GC, in particular, on the understanding that the Court wrongly concluded that the consideration of a mark as being figurative or a position mark for the purposes of determining the existence of an effective use was irrelevant, since in the end it would be the representation of the mark in question that would define its nature.
Deichman argued that in the case of a trademark like the one at stake, applied for as a figurative one, in the absence of any reference to the contrary in the description or of the existence of a disclaimer, it should be understood that the dotted lines that form the outline of a shoe and its laces are part of the mark as such (being so it would be evident that the brand would not have been used).
The High Court, dismissed the appeal filed considering that, in line with what was concluded by the GC, the fact that a trademark is registered as a figurative one is not relevant in order to determine its scope of protection (or its possible effective use).
In this sense, the Court understands that, regardless of whether the trademark in question was registered as a figurative or as a position one, in the present case it is interred clearly and directly from the representation of the challenged registration that the protection claimed covers only the two oblique lines of the lateral and not the outline defined by the dotted lines. This being so, the opinion of GC is confirmed in relation to the existence of a real and effective use.